We Supply Artificial grass Direct to 

public and trade At unbeatable 

Price
12 month installation warranty
8 years

artificial grass warranty
After care service
M

ore Quantity you buy better the Price
We Carry

Large stock

so we help
Our

trade customers
Mo
Advantages of Synthetic Grass For Childcare Centres
 Wa Turf Gurus Synthetic grass Perth has a wide range of artificial grass for child care centres needs.We supply and install high-density commercial grade artificial lawn.
Make sure you call us for your quote from Wa Turf gurus to ensure you are getting a best product and value for your project. 
 Low maintenance cost

 

 Hard wearing Cost effective solution

 Soft fall compliance with the playground requirement

 Cost Effective for large area

 

 No Downtime for Playgrounds

 Special discount for Large areas 

 Hard wearing                 
Artificial grass installation for Schools
Our synthetic turf can be used in many different locations and for different uses, and for each of those uses and locations the artificial grass provides several advantages, however, we are going to focus on this occasion in the advantages of using artificial grass in schools. Our company provides a very skilled service in the installation of our product for this application, guaranteed that it will cover all the necessities that you look for, and protect the children from any inconvenient.

                   The natural grass does not stand the everyday playing of the children on it, but sturdiness is one of the greatest benefits that provides the artificial grass. The grasses at Better Than Real Artificial Grass are able to stand the everyday playing of children for a good number of years, due to the great quality of our products, and with the additional benefit of low maintenance, unlike the heavy maintenance required by the regular grass. The artificial grass is a soft ground covering that will increase the safety of children when they play.

Perths Most Trusted Artificial Turf Company with 5  Reviews!
8 years worrenty
At Wa turf gurus 8 Years of Product warranty and 12 month installation warranty
We will Install Less then Week
We will install Less then Week Guranty
Quality Service Guaranteed
You are guaranteed to leave with a smile or your money back.
Fixed pricing with no hidden costs
Your price will be 100% Upfront and transparent with ZERO hidden charges
Ready to book Perth's most trusted Artificial grass company to Install your
Synthetic grass simple, quick and stress free?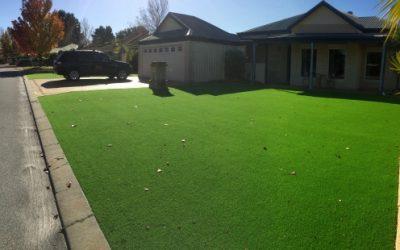 Yet another great Project  For Synthetic Grass installation Wangara for Chris & Lisa Jones. this amazing backyard has all the great Elements of Outdoor entertainment Foom Pool for kids And Outdoor kitchen for Adults Well design backyard.And Of course to compleat...