Synthetic Grass Pile Direction & How It Can make a difference in your Project in Perth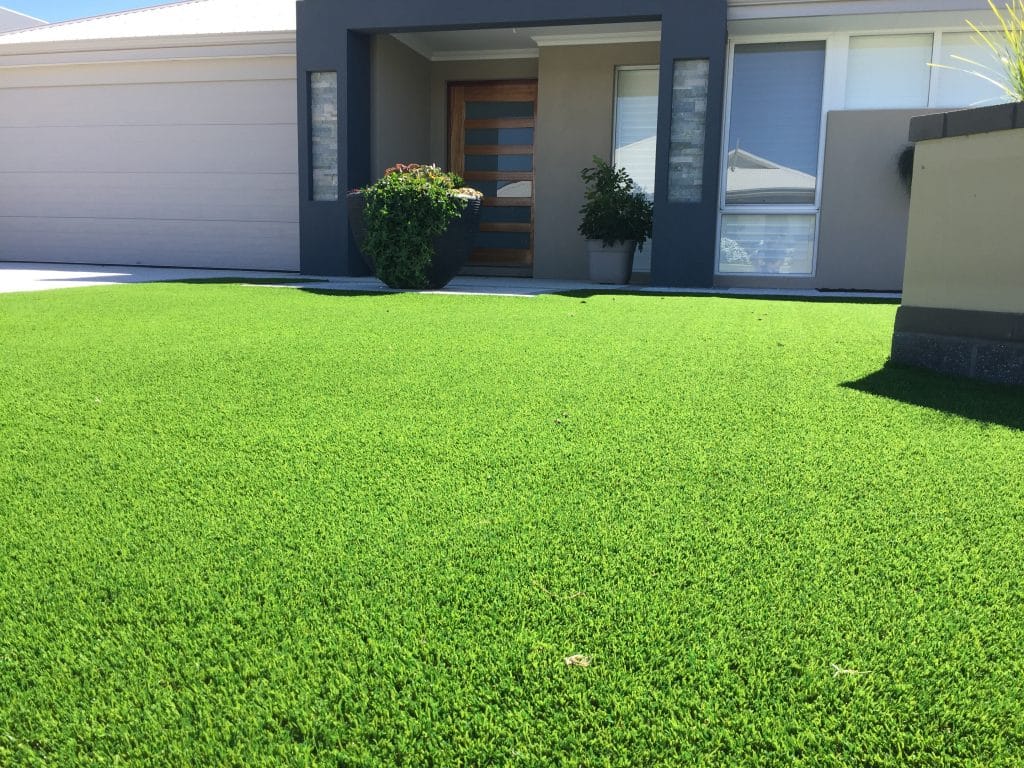 More an more Property owners In Perth adopting to the artificial turf by spending less time maintaining their lawn area.
While considering this option, it is common for Property owners to have lots of questions, particularly if they are not familiar with this Artificial grass product in Perth. One such question is whether or not synthetic grass has a pile direction.
The answer to this is that, yes, artificial grass has a directional pile, there is the reason for that .in the manufacturing and packing process the pile has to be laid to one side to keep its reformation which means that the blades bend slightly in a single direction. This is important to know because it can make a big difference in achieving a satisfactory end result when installing a Fake lawn.
However this effect doe not last forever as the time progress after installation of fake grass it will return to its original shape and size.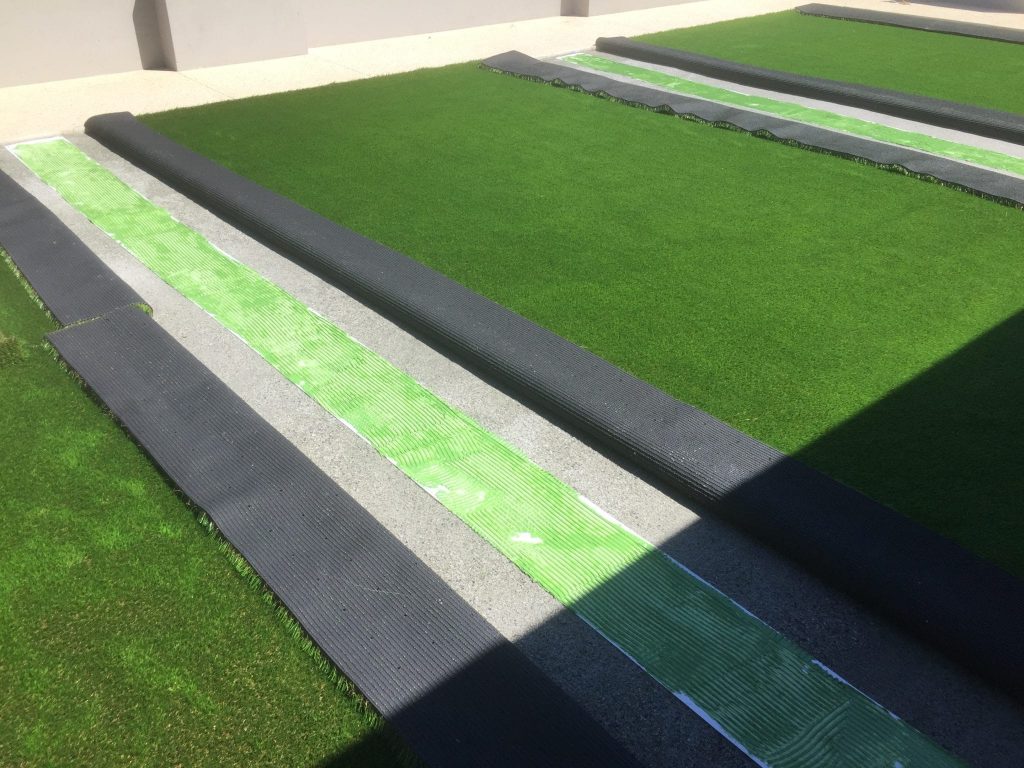 In most cases, you want to make sure that all of the blades are bending in the same direction, which gives your lawn a more natural look. This is easy to achieve by unrolling and laying out your turf prior to installation, which you need to do anyway. It is particularly important if the size or shape of your lawn requires you to use more than one piece of turf, which will mean that you will have seams where the strips of turf connect.
If you are using more than one piece of synthetic grass to create your new lawn, you will need to make sure that each piece has the grain going in the same direction. Otherwise, you will have noticeable seams.
The main factor need to consider
When we talk about the direction it is the very small factor most of the people won't be noticing after the fake lawn has been installed.you also need to consider keeping the artificial grass direction in the same direction throughout the whole artificial grass installation.
Hears I mean by that in the next photos you have different shape sizes lawn areas.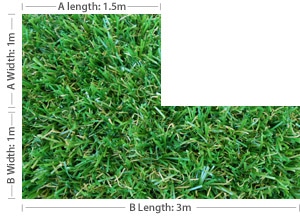 in this photo, there is 2 square boxes making this shape.  which will be joining of both panels pile has to face the same way to form even look. Under no circumstance, the pile cannot face the opposite direction.
this is a need to keep in mind.you can also check the backing seems they all have to run the same direction this is a good indication that you are on the right track when Diy for your artificial grass installation projects.
How to Position Synthetic Grass with Directional Pile
Your Lawn will look the most natural and most attractive when your vantage point is on the side towards which the blades bend. This means that you will generally want the pile direction of your turf to point towards your most-used outdoor living areas or your house.
How you position the directional pile will depend on your particular project. For example, if you have a long driveway bordered by fake grass that is mostly seen while your guests are approaching your house, you may want to face the grain direction towards your driveway on either side. Similarly, if you have a grand walkway leading to your main entrance, you may want your artificial lawn on either side installed with the pile direction facing the pathway.
When installing a front lawn between a house and a street, the grain is often positioned to face the street. When installing an artificial lawn in a backyard, the pile direction is generally towards the house or outdoor living areas. This may sound a little confusing on paper, but it is easy to see the grain and determine the preferred direction when you are looking at your synthetic turf prior to installation.
For the best results, work with an experienced artificial grass installation company in Perth. This will allow you to work with a design consultant who can assist you in making important decisions about your installation, including in which direction the pile should be faced.
Here at WA turf gurus, We take pride in all what we do. If you not sure of something get in contact with us our experienced installers will direct you in the right direction.
Here are some more artificial help you with your artificial grass installation in Perth WA.