Artificial Grass Wholesale Perth
Wa turf gurus are leading artificial grass wholesale Perth Western Australia. Our turf products have used around Perth metro. Artificial turf installers, Homeowners, Landscape Companies.
As one of the biggest importers of artificial grass wholesale Perth, we have the great range of synthetic grass .our main focus on best quality, the strong construction which looks and feels great. all our artificial grass range is a child, animal, and environment-friendly.
At Wa turf gurus we are all about the best quality for reasonable price backed by 8-year manufacturer warranty.Our synthetic grass ranges between 30 mm to 35 mm high density and stitch rate. We also supply u pins. Joining tape and nails.
 Perth's Best Quality Synthetic Grass Supplier
Reduce your warring cost Over a few years synthetic lawn will pay for its self. As a homeowner, you instantly start to reduce your water bills and free up all of that time from mowing, fertilizing and weeding your lawn. Our synthetic lawn is now more affordable than ever.
 
 Commercial Synthetic Grass
Make your business stand out.We understand how important looks can be in business and a nicely landscaped office garden will make an impression with potential clients. Imagine a stunning garden in front of you're building that requires no maintenance and looks great all year round.
WA Turf Gurus can make that into a reality. We have developed an exclusive range of synthetic lawns designed for commercial applications, a quality product that won't let you down.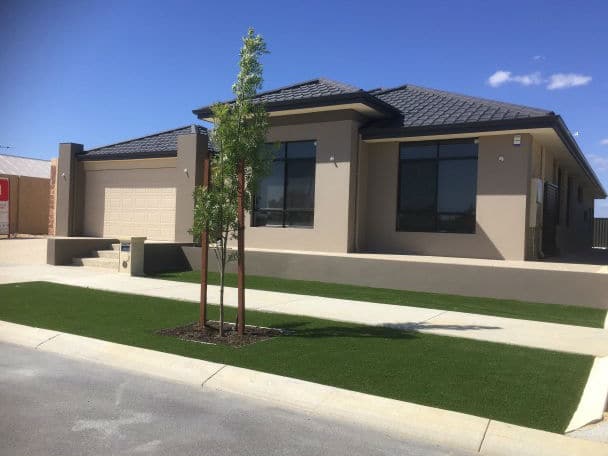 Let the professional artificial grass installers at WA Turf Guru's enhance your business's outdoor aesthetic with durable and cost effective synthetic grass. We only install Perth's most advanced synthetic turf products that are specifically developed for commercial business applications. Each of our synthetic turf ranges features realistic textures with lifelike colours and hues to match the natural look and feel of real grass we also can supply artificial grass wholesale Perth.

[themify_map address="Perth" width="800″]
.